This week, a pending announcement from an ePublisher that shall remain unnamed weighs heavily on my mind. I submitted on January 3rd and have heard NOTHING, though I know other people who have. The waiting is killing me. This has lead to several talks with friends with regards to my lack of patience and that it's something I need to work on.

So, enough whining. I got to thinking 'patience is a virtue' and then . . . gee, I don't have any of that. So . . . here are 6 vices of mine, and seven virtues (as I see them) - just to keep things on an even keel and not spend too much time beating myself up.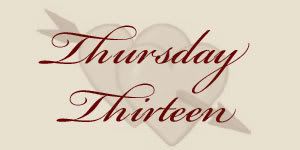 Gwen's Vices
1. Impatience.
My mother says that when they were handing out patience, I was around the corner looking for something else to do.
2. Cable TV.


I don't have it, for obvious reasons. When I go to someone's house, if their TV is on, nothing else exists for me.
3. Carbs.


I love them. Flour, corn, rice, potatoes . . . mmmm, potatoes. If it's white, I probably scarf it. Scarf, not eat. I lasted on the South Beach Diet for about six hours, then DH insisted I eat something carbalicious before somebody got hurt.
4. Caffeine.


I used to be a non-caffeine preacher. No, really. That was before I started replacing sleep with writing, and found I needed artificial assistance to function during the day.
5. Barnes and Noble.


It doesn't sound evil, but I'm not allowed to go in that place unchaperoned.
6. Volunteering.


I'm awful with this! It's like my arm and mouth have a minds of their own. Before I even know what someone is asking, I'm offering to help, or to do it for them. Sounds like a good thing - right? Nope. I over-extend myself, get irritable and resentful, and usually end up letting people down.
Gwen's Virtues

7. I'm loyal.


It takes a lot to shake me off once I've glommed onto you. *g*
8. Honesty.


Sometimes this actually gets me into trouble, but I still stick by it, and admire it in others.
9. Hard-working.


I will bust my butt if I'm properly motivated. (Let's not talk about what that means...lol.)
10. I sing with all my heart, at the top of my lungs.


Some people might not agree with this being a virtue, but *LA LA LA*.
11. I'm a good driver.


Not only responsible, but courteous. I believe in car-karma.
12. I'm a very gracious loser.


Even though I'm *cough*competitive*cough*. If you beat me fair and square, I'll give you props.
13. *goes to check inbox*.


Oh . . . you're still here. Sorry. Did I mention impatient?



So... tell me one of your vices, and one of your virtues.
(Don't keep me waiting.)

Get the Thursday Thirteen code here!
The purpose of the meme is to get to know everyone who participates a little bit better every Thursday. Visiting fellow Thirteeners is encouraged! If you participate, leave the link to your Thirteen in others comments. It's easy, and fun! Be sure to update your Thirteen with links that are left for you, as well! I will link to everyone who participates and leaves a link to their 13 things. Trackbacks, pings, comment links accepted!
Leave your TT url in a comment, and I'll link back to you here: