I'm doing a fiction writing workshop with A. Catherine Noon through the Writer's Retreat Forum. It's been slow-starting because my slackerific ass has been virtually non-existent online the past month. But, I have been reading. We're on to chapter three: Characters.

Why is this relevant? One of my fleeting thoughts was wondering how to show and not tell things about characters. For some reason, I made the leap to integrating all the senses. And THAT got me thinking . . . what smells might affect a certain character in a certain way? Basically, the idea is that each person has a catalog of smells that have certain meanings to them, that evoke strong memories or emotions.

Here are thirteen scents that get a strong reaction out of me . . .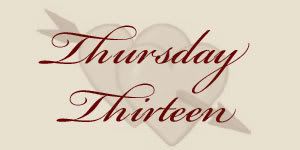 Thirteen of Gwen's Sniff and Snort Worthy Scents



Where I grew up, there were huge lilac trees everywhere. Not only is this my favorite flower and my favorite floral scent, but it takes me back to age five - lime popsicles and running through the sprinkler.




2. Spaghetti sauce.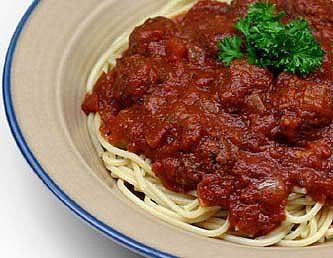 Nothing says you're home like walking in the door to the infusion of basil, garlic and tomato . . .




3. That stale smell

of the box that has all the holiday decorations in it.

The decorating is my favorite part, so this smell always gets me excited for the holiday season.
4. Ralph Lauren Polo Sport.
Hubby's eau de choice when he first swept me off my feet, still makes my heart flutter. I can hone in on it in a crowd from fifty yards away.
5. Sea air.
The first hint of chilled salt that comes miles before you can actually see the ocean. It just makes me feel free.
6. The great white belly.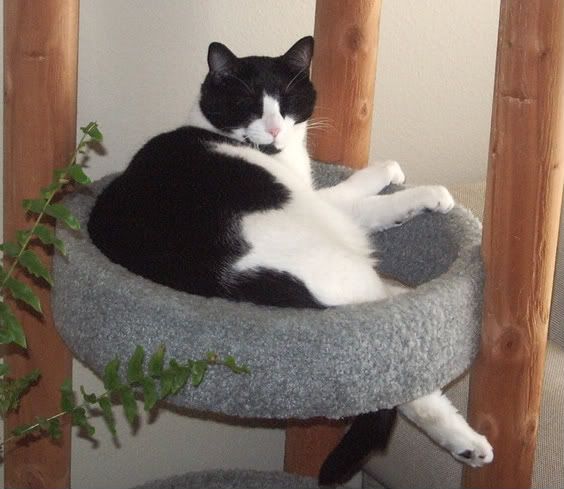 I love to nuzzle my cat Oliver's tummy. He smells like popcorn flavored Jelly Bellies. No joke.
7. Banana fragrance of any kind.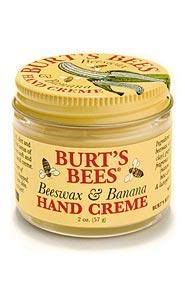 If you want to see me gag - bring out a whif of this stuff. When I was little, my mom put this nasty stuff on my fingernails to keep me from chewing them. It was very close to Banana. I gagged and hacked, but I still chewed.
8. Airplanes.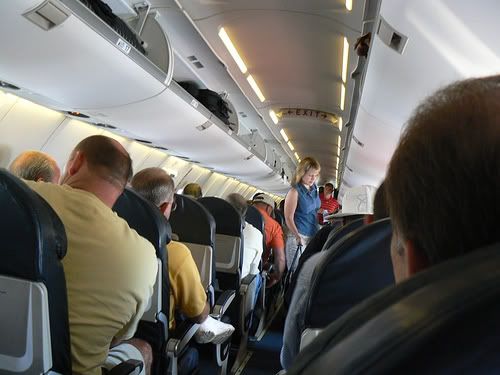 There are two many wrong smells here to mention. Just about any one of them can get my body pumping adrenaline.
9. Cinnabon.
Even if I'm not hungry, this smell can make my mouth water.
10. Patchouli incense.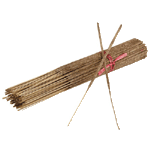 Not my favorite scent, but it is my mom's, so it's comforting by default.
11. Fresh Mint.
Naturally refreshing and invigorating, but it reminds me of a HUGE garden we had once. I spent the whole summer grazing. Or it also makes me think of Mojitos, which are also good. *grin*
12. Cigarette smoke.
I don't care if it's rude, I hack all over anyone who dares to smoke anywhere near me. I can smell it on breath, clothes, furniture. I have to wash my clothes and shower immediately if I'm anywhere where there's smoke. Just yuck. Srsly.
13. Wood smoke.
Funny, but this has the opposite effect of that *cough*other*cough* kind. I love to camp, or to have a fire blazing for any reason. This smell just makes me want to snuggle up.


What scents do you love/hate and why?

Get the Thursday Thirteen code here!
The purpose of the meme is to get to know everyone who participates a little bit better every Thursday. Visiting fellow Thirteeners is encouraged! If you participate, leave the link to your Thirteen in others comments. It's easy, and fun! Be sure to update your Thirteen with links that are left for you, as well! I will link to everyone who participates and leaves a link to their 13 things. Trackbacks, pings, comment links accepted!

Leave a comment, and I'll link back to you here: